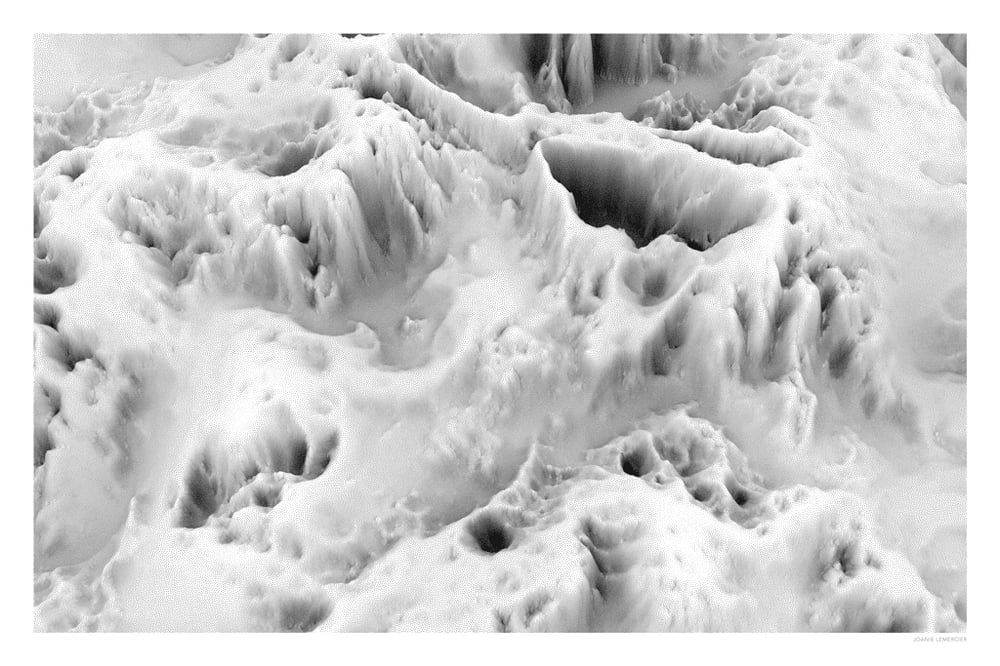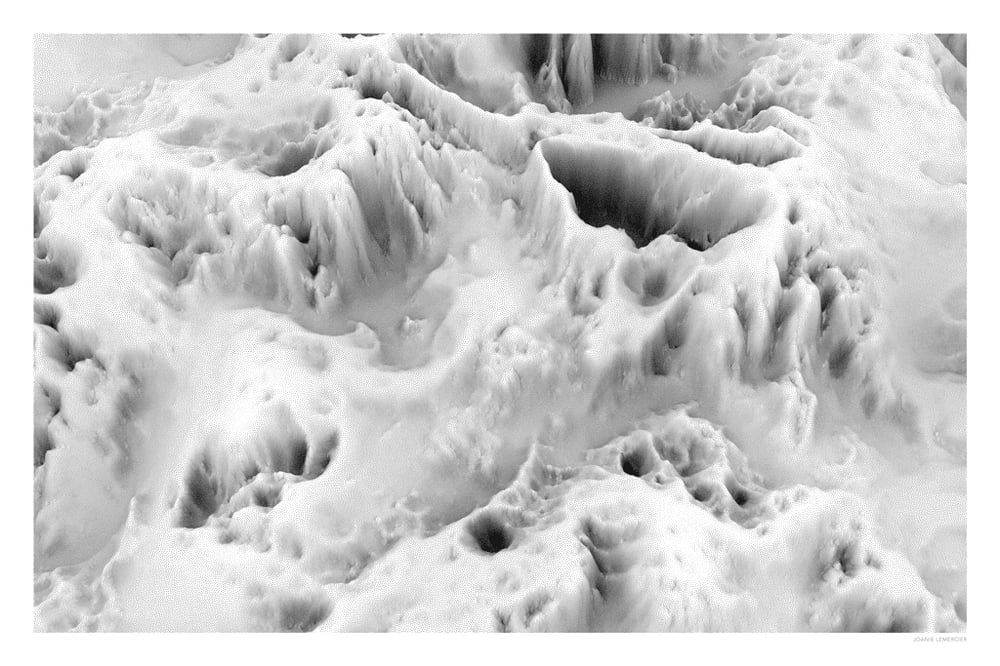 Landforms, signed and numbered by the artist
€95.00
Landforms, 2014
Landforms is a set of one thousand unique prints, depicting computer generated landscapes: a linear grid is elevated from a non-deterministic noise function, to create rocks, valleys and peaks, all randomly formed by a single algorithm.
The landscape is represented with black dots patterns giving the illusion of shade and depth when seen from a distance.
– Archival giclée print
– Printed on Epson Ultrasmooth Fine Art paper, 325 gsm.
– 60 x 40cm, with a 2.5 cm white margin.
– All prints ship rolled in a 50cm tube.
Note that each landform is unique, so you won't be able to see the actual visual until you receive it.
Full details on joanielemercier.com/landforms